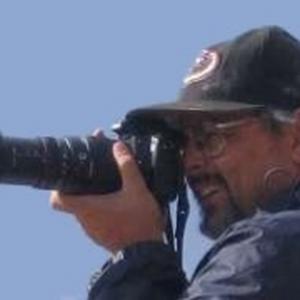 TWITTER:
@jscotti
FACEBOOK:
James Scotti
YOUTUBE:
jscotti
INTERESTS:
ART, MUSIC, SCIENCE, PHOTOGRAPHY, READING, SCI-FI, POLITICS, NASA, SOCIAL MEDIA, SPACE EXPLORATION, ALL THINGS LUNAR, HISTORY
Log In To Friend This Person!
I am a lifelong space geek, growing up in the 1960s while watching Apollo go to the Moon. Watching the astronauts working on the Moon inspired me to become a scientist. I work on the Spacewatch Project at the UofA's Lunar and Planetary Laboratory, hunting for asteroids and comets. Besides Space and Apollo, my hobbies include Space Art, Photography, Science of all types, Skepticism, Hiking, Biking, computers and softball. My favorite webpage in the Universe is the Apollo Lunar Surface Journal and I've been a contributor to that wonderful site for some time.
We need to go back to the Moon - this time to stay.