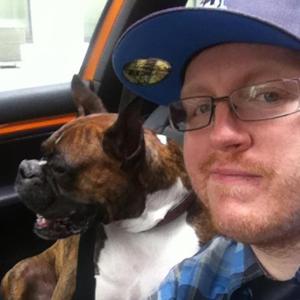 TWITTER:
@mymoonalec
FLICKR:
mymoonlpi
YOUTUBE:
mymoonlpi
INTERESTS:
ART, MUSIC, MOVIES, SCIENCE, PHOTOGRAPHY, READING, NASA, RODENTS, SOCIAL MEDIA, VIDEOGRAPHY, EXTREME SPORTS
BADGES:
Log In To Friend This Person!
Hey there. Hola. What's going on? I've been asked to write a short write-up and I was greatly offended. "Short?!" Surely I the greatest ever capricorn, 6 foot 4 inch, ginger transplanted from the great white north to the H-town deserves more than a short write-up! Wait, who is that beautiful man there in the water? *Drown*
I kid! I also program, and wrestle with Photoshop on a daily basis here creating this very site and blog from a humble beginning of pixels and scripting. Around the office I'm generally known for possessing obnoxiously loud sneakers and an obsessive passion for design and the visual aesthetic. When it comes to MyMoon content, contests, and the like, I try to lend a sense of hoi polloi perspective from someone who has grown to love our nearest neighbor, the Moon.
Overall it's my honest hope that I can inject a bit of freshness and different perspective to the site. What does this usually mean from me? More lunar sneakers, music, movies, and art!
Viva la Revelucion!